Tonight's varsity girls soccer game will be played in Pavilion, NOT at YCS. Game time is 7:00PM and the Pavilion Seniors will be recognized before the game!

Tonight's Varsity Girls Soccer game will be played at 6:00PM at YCS!

Tonight will be the Homecoming Varsity Football game! 6:30PM vs. Oakfield-Alabama/Elba!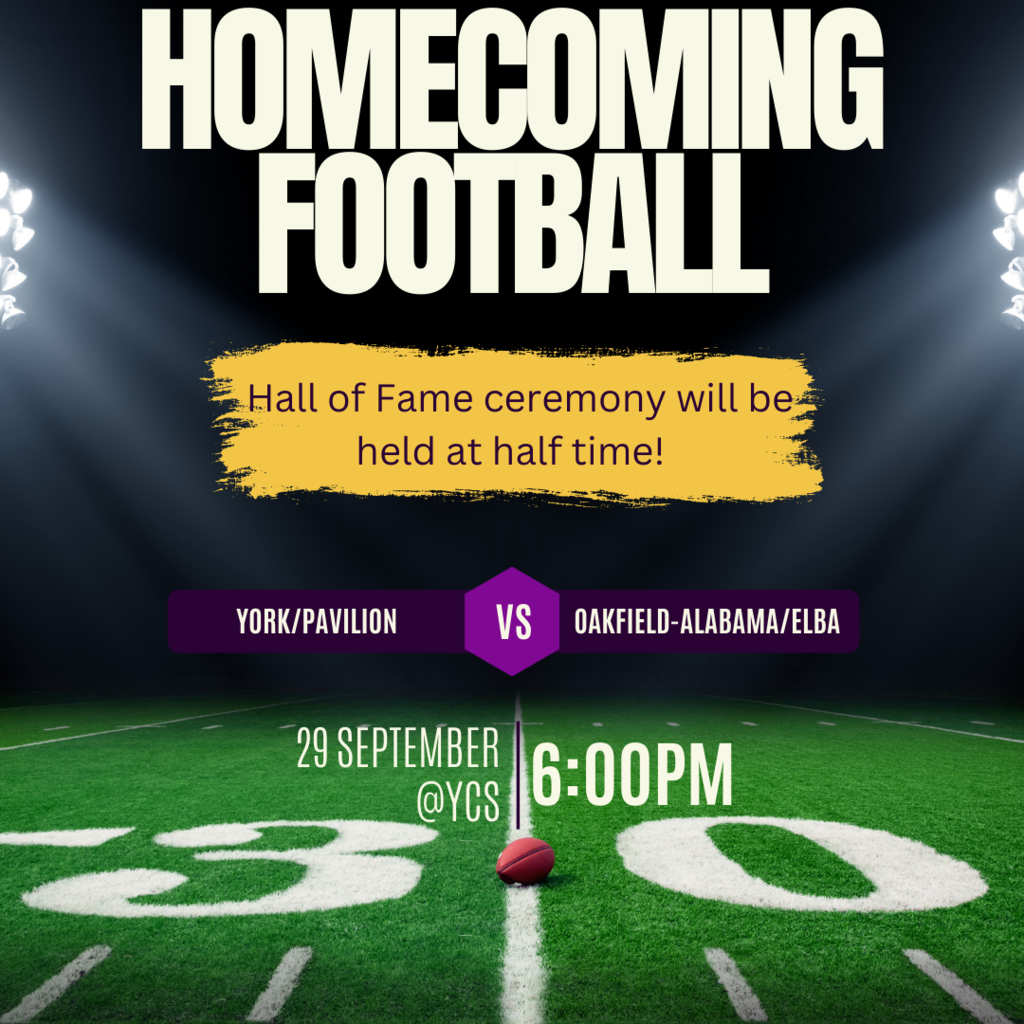 The 2022 Hall of Fame Inductee Ceremony will be held tonight at half time of the York/Pavilion vs. Oakfield- Alabama/Ebla Homecoming football game.

Do not forget, YES Open House will be Thursday, September 29th from 6:00pm-7:30pm. Ice creams trucks will be in the front bus loop!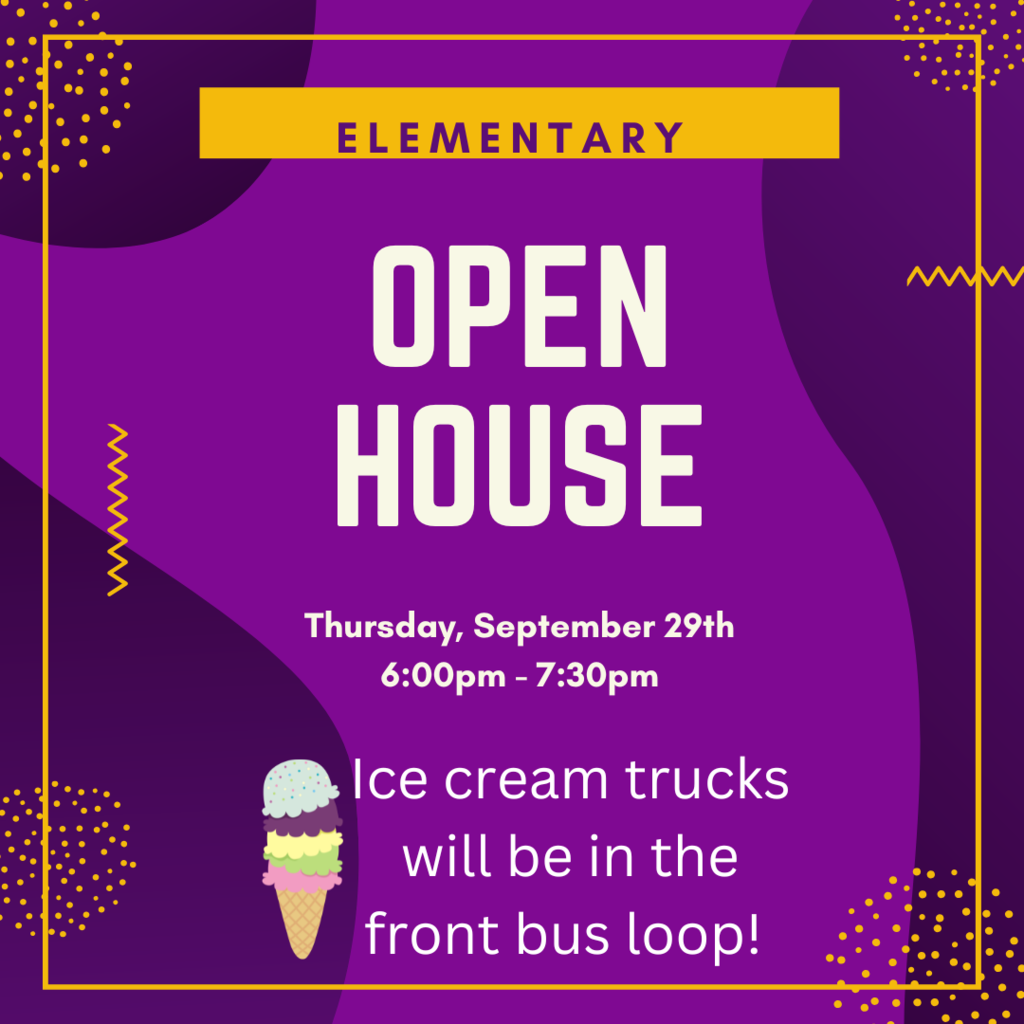 Don't forget, tomorrow is "White Lie" day for our middle/high school Spirit Week!

Due to transportation issues for Letchworth School, tonight's JV Volleyball game vs. Letchworth will be pushed back to a 5:00PM start time.

If there are any YCS Football Alumni from the class of 1990 planning to attend the Hall of Fame Ceremony at this Thursday's Homecoming game, please reach out to Ed Orman (
ehorman@yorkcsd.org
) or Coach Caraher (585)732-0028.

The YCS tennis courts will be closed for maintenance starting 9/26. We do not have a date as to when they will be open again as weather may change the timeline. The YCS outdoor basketball courts will remain open for use.

Click the imagine below to check out our athletic events for the rest of the week!

Updated Covid-19 guidelines.

Last reminder for Middle/High School Open House tonight! 5:30-7:00PM! We will have food trucks, activities, opportunities to tour class rooms, meet teachers and so much more!

Good luck to all of our athletes tonight! Modified Girls Volleyball: 4:30PM in LeRoy Modified Girls Soccer: 5:00PM in Leroy Modified Boys Soccer: 4:30PM home (Pavilion) vs. Avon

Senior Night! Do not forget, tonight is Senior Night for our York/Pavilion Football team! 7:00PM VS. Cal-Mum!

First York/Pavilion Football game of the season, tonight at 7:00PM in Clyde-Savannah!

Don't forget, our Middle/High school open house will be help Tuesday, September 20th from 5:30pm - 7:00pm.

Don't forget, our Kindergarten and 1st grade Meet and Greets will be held Tuesday, September 6th. 1st grade will be from 3:30PM to 4:30PM and Kindergarten will follow from 6:00PM to 7:30PM.

A reminder to parents, these are the start times for Modified Fall sports! Modified Football- Monday August 22nd 5:00 -7:00 P.M. at York H.S. Modified Girls Soccer- Monday August 29th 4:00 - 5:30 P.M. (9:00 - 11:00 A.M. the rest of the week) at Pavilion H.S. Modified Girls Volleyball- Monday August 29th 5:00 - 7:00 P.M. at York H.S. Modified Boys Soccer- Monday August 29th 4:00 - 5:30 P.M. (3:00 - 4:30 P.M the rest of the week) at Pavilion H.S.