Due to weather concerns, tomorrow's Varsity Girls Basketball game originally scheduled for 7:00PM will now be played at 5:00PM.


York Elementary is getting ready for the Fall of 2023. We will not be holding an Informational meeting for UPK this year. Registration packets will be mailed out to families that are on our Census. Call or email the Elementary Secretary to find out if you are on the Census.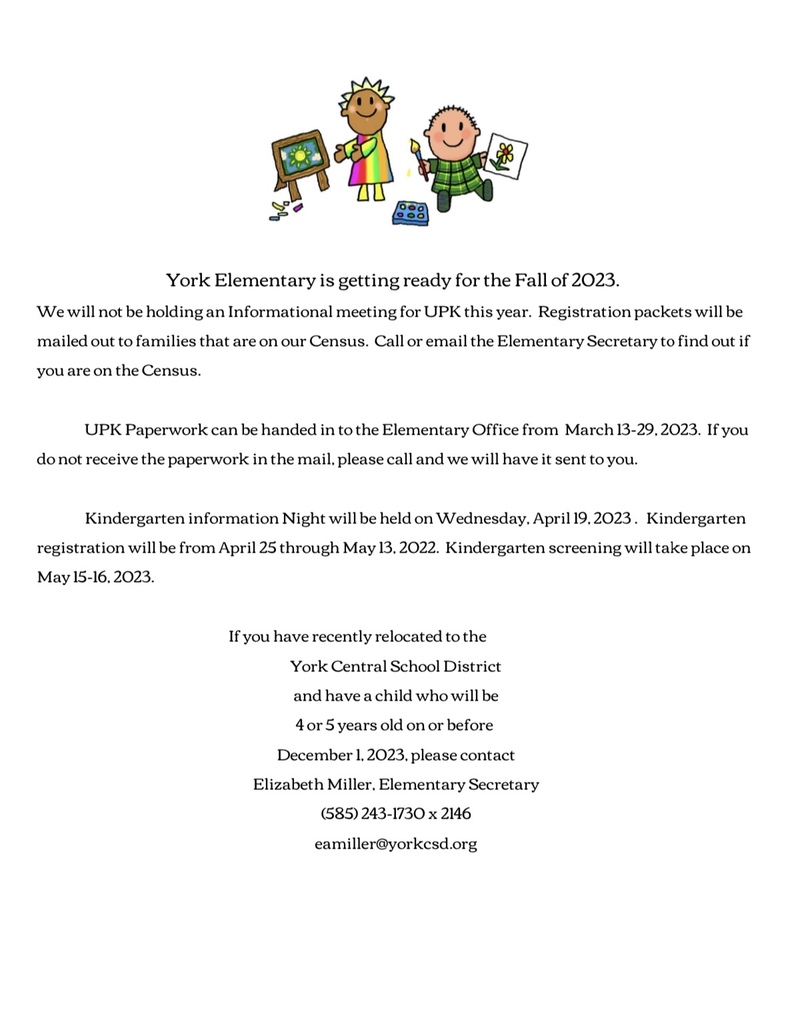 A reminder that today's JV and Varsity Boys Basketball games have a start time of 6:00PM and 7:30PM.

Good morning, Apparently one of the news channels mistakenly said that after school activities are cancelled. This is not the case. Afterschool and evening activities will happen as are scheduled. Have a warm and safe day.

Due to the weather conditions, all after school and evening events for today, Wednesday, January 25th have been cancelled.

We are pleased to welcome Mr. Michael Sereno as today is his first day at York Central School as our new Elementary Principal.

Due to the rain forecasted for tomorrow, January 19th, Ski Club has been cancelled.

Join us, for the YCS Snow Ball! Saturday, February 4th from 9:00pm - 11:00pm.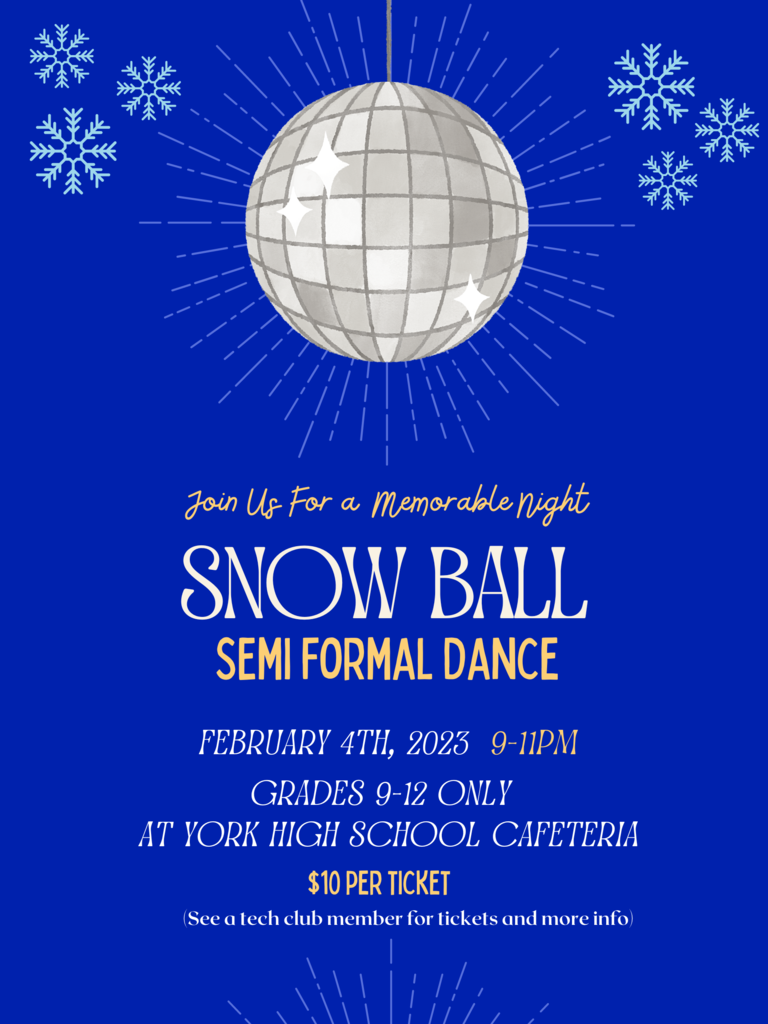 Due to the rain forecasted for tomorrow (January 12th), Ski Club will be cancelled.

Good luck tonight to our YCS Athletes! JV and Varsity Boys Basketball face Livonia tonight at YCS. JV and Varsity Girls Basketball face Livonia tonight at Livonia. Varsity Indoor Track and Field have a meet tonight at Houghton College. Links and game times can be found on our athletics page.

Good luck to our Varsity Swimming and Diving team tonight as they take on the Avon Braves! The meet is at YCS and starts at 5:00PM.
Due to the expected weather and possible unsafe road conditions. The York Central School District will be closed on Friday December 23rd. This includes all activities and events. Have a warm and safe holiday.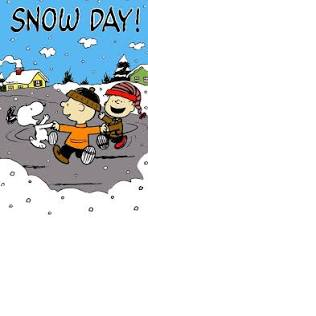 The Varsity Girls and Boys Basketball games that were scheduled for Friday, December 23rd have been moved to Thursday, December 22nd. The girls will play at 5:30pm and the boys will play at 7:00pm.

Tonights Varsity Swimming and Diving meet has been postponed!

Good evening everyone! Our very own Kyan Tiede is up for the Golden Ball award in the Batavia Daily News for his performance this fall season. Go vote for him using the link below! rmd.me/FtPlRSu9UNB

Be Our Guest! YCS Musical Productions Presents Disney's Beauty and the Beast this Thursday, Friday and Saturday Dec 1st-3rd at 7pm. There will also be a Matinee at 2pm on Dec 3rd. Tickets are $10 a person and will be available at the door.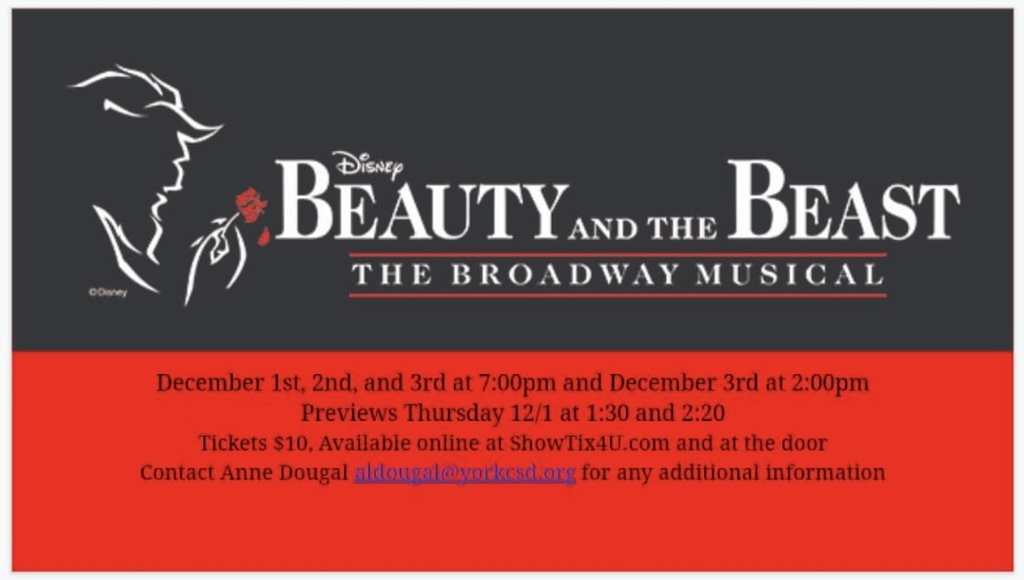 The JV/Varsity Girls Basketball games scheduled for today have been postponed! The games will be played Friday, December 9th in Williamson. JV tip off will be at 5:30PM and Varsity will tip off at 7:00PM.

Happy Veterans Day 🇺🇸